The best office copier will allow you to make documents, receipts, pictures, and diagrams, and more anytime. With copier needs like this, it can be silly to go with a machine that only photocopies when there are those that can both scan and print at the same time. The best copier leasing machine should not be too expensive including its consumables and servicing needs. So many good copiers in the market today carry special features that can make your tasks way easier than when you had to do them one or two years ago.
What is the best brand of copy machine today?
The best brand is Canon Pixma TS6350 – TS6320, more popularly called Canon Pixma TS6320 in the USA and TS6350 in Europe. This multifunction machine offers an excellent user experience. All of the functions that any business could wish to have included colour copying, mono copying, photocopying, 2-in-1 copying, and double-sided copying. Its print speed is also impressive at 19 seconds, around 6 images each minute. If you are to make 99 copies of a document urgently, you can do so without experiencing any issues. You can even enlarge or reduce an image between 400% to 25% in one percent increments. Flexibility is one of its best features that no other brand could beat. This is a great copier, scanner, and printer, topping the list of the best all-in-ones in the market today.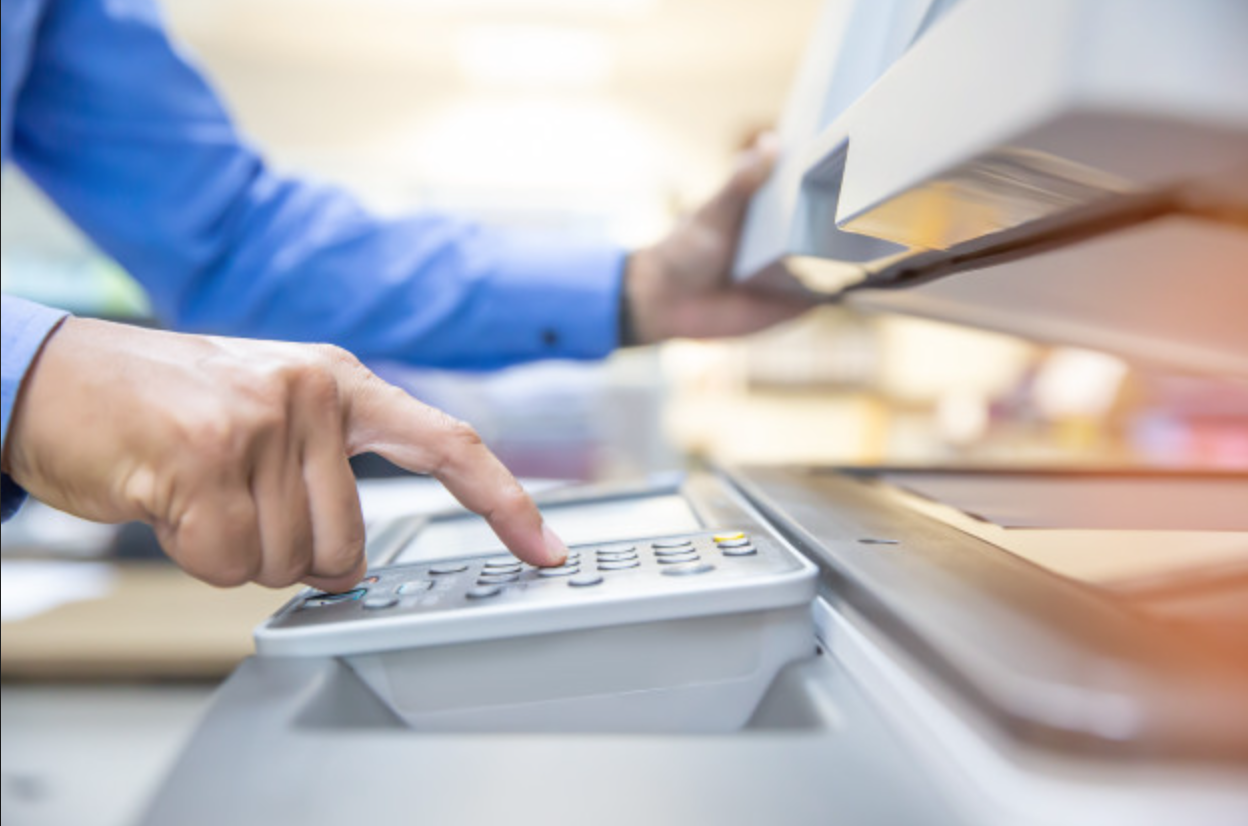 What should I look for when buying a copier?
The list below highlights aspects to remember while shopping for a new copying device as this will help you find the right model that can meet your business needs.
Print Volume
This is an important consideration when purchasing a new copier. The office's average copying, printing, scanning, and faxing volume ultimately can be determined by the type and size of copier an office has. Bigger copiers with higher capacity in terms of speed and paper tray are the most beneficial for large businesses with heavy print volumes with many employees.
Upgrade Options
Many modern copiers today come with a healthy list of basic features. However, there should always be room for periodic upgrades, especially since printing needs to change as the ownership course progress. Always pay attention to these add-on features which can further enhance the machine's capabilities as well as improve the office's productivity and efficiency. The most common add-ons are card readers, finishing options for trifold booklets, and pamphlet materials, bigger output trays for high-volume uninterrupted copying, and hard drive wipe and inscription options for security purposes.
Colour Printing
Surprisingly this is an overlooked consideration when leasing copier machines because it may not appear as an essential product feature especially when the budget is a main consideration in the purchase journey. Colour printing can be the most valuable if you need to produce presentations, images, and documents in colour. With colour capabilities, copiers may come at a more expensive price range but are sure to offer long-term lower costs by getting rid of the need for third-party printing vendors. Copier leasing services that can only produce black and white materials may at first offer great savings but in the long run, affect the business by producing a limitation. When buying or leasing a copier, always consider the business common needs together with your budget, and don't forget to go with colour capability features.
Mobile Printing
With mobile devices, there is an increasing number of companies implementing "bring your own devices" just so productivity levels are increased within the office environment. There is a long list of copier machines that come with them wireless printing capabilities, receiving information from mobile devices like tablets and smartphones. This is a feature that will come in the handiest in businesses that are aiming to streamline their production process and eliminate desktop tasks while increasing the overall productivity of its users.
If you plan to get copiers for your office in Boston, you can opt to buy copiers or lease copiers inBoston. We can give you the option to get the copier that you want. You can contact our local copier leasing services department in your location.
If your Location is aroundBoston, you may call us at (617) 221-7774, our personnel for copier leasing inBoston will assist you. If you are also looking for copier repair services inBoston, you may contact our copier repair personnel at the same number.