"#1 Copier Rentals Boston, MA"
=====================================
Big commitment is required when Financing/Leasing a Copier for 36-60 months. I suggest looking at what is a better option. Join the long list of current happy customers that have saved thousands by renting or purchasing a refurbished per-owned Copier. We has the answers to your business requirements. We offer current top of the line Digital Copier Systems in both colored and black & white. Let us help you avoid the headache of procuring, servicing, and maintaining a copier every 3 years. Whether you make 1,000 copies or 100,000 copies per month, Copy machine rental will provide you a quality Digital Copier/Printer System for substantially less cost and without having a Lease were you are financially obligated for the next 3 to 5 years.
What ever your needs, photocopier rental can provide your business with a Digital Copier System that has network printing and scanning capability all at a single fixed low cost per copy rate that is guaranteed in our agreement not to increase over the course of the copy machine rental. We have a variety of billing options to suit your business, providing flexibility in your accounting.
Our copier rental programs are all inclusive. All TONER repair parts, service, and supplies are included with the copy machine rental. Copier equipment upgrade's or downgrading are hassle free! Since this is a true rental program with month to month terms. Most importantly your office is never "locked" into a copier. Returning equipment can be done without any early termination penalties as they would have it with a LEASING CONTRACT. Make the wise decision and call or have us contact you (link above) for your free Quote.
Call Now (617) 221-7774

=====================================
Get Several Local Dealers, To Bid Best Price
FAST – EASY – FREE

"1min 

Fill in Below

"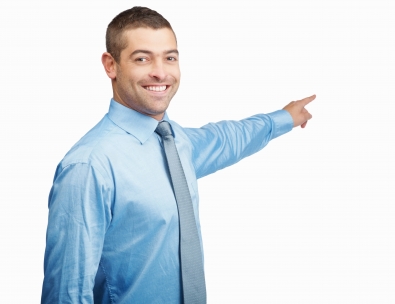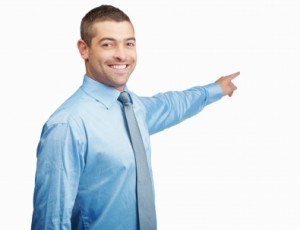 "Best Local Copier Rental"
We Represent Many Manufactured Copier Brand List Below:
Canon Copier Rentals| Color Copier Rentals | Kyocera Copier Rentals| Ricoh Copier Rentals | Toshiba Copier Rentals | Xerox Copier Rentals | Sharp Copieir Rentlas | Lanier Copier  Rentals| Konica Minolta Copier  Rentals | Savin Copier Rentals | Panasonic Copier Rentals| Gestetner Copier Rentals | CopyStar Copier Rentals | Pitney Bowes Copier Rentlals | Nec Copier Rentals | Oce Copier Rentals | Imagistic Copier Rentals | Lexmark Printer Copier Rentals | Hp LaserJet Printer Rentals | Samsung Copier Rentals | Buyers Guide Copier Rentals | Pricing for Copier Buyer Zone| Bizhub Copier Rentals | Kip Printer Rentals
We think it is important to look to be sustainable,
Copier Rental  will help YOU lead the way
Hotels, Conventions, Trade Shows
Daily and weekly rental rates available
Saturday & Sunday delivery and pickup available
Extended service hours available
Rentals include all service and supplies*
Corporate & Small Business
Copier Rentals, Sales or Leasing available
No long term contracts necessary w/ month-to-month rentals
Network ready equipment available
Rentals include all service and supplies*
Media Production & On-Site Litigation
Daily, weekly and monthly rentals available
Equipment delivered directly to production and litigation sites
With our large inventory of copiers we can meet your needs with as little as 24 hours' notice
Quick service response time by factory-trained technicians
Rentals include all services and supplies*
Boston, MA 02110
(617) 221-7774
Copy Machine Rental Service Area we Cover:
Boston MA, Cambridge MA, Charlestown MA, Somerville MA, Chelsea MA, East Boston MA, Brookline MA, Everett MA, West Medford MA, North Waltham MA, Allston MA, Winthrop MA, Jamaica Plain MA, Brookline Village MA, Milton Village MA, Revere MA, Malden MA, Brighton MA, Medford MA, Quincy MA, Mattapan MA, Roslindale MA, Chestnut Hill MA, Watertown MA, Belmont MA, Arlington MA, Newton MA, Melrose MA, Milton MA, Newton Center MA, West Roxbury MA, Saugus MA, Newtonville MA, Winchester MA, Waverley MA, Arlington Heights MA, Nahant MA, Nonantum MA, Hyde Park MA, Readville MA, Newton Highlands MA, New Town MA, Lynn MA, Stoneham MA, West Newton MA, Waltham MA, Newton Upper Falls MA, Waban MA, Dedham MA, North Weymouth MA, Auburndale MA, Needham Heights MA, Wakefield MA, Woburn MA, Hull MA, Braintree MA, Newton Lower Falls MA, Lexington MA, Needham MA, Weymouth MA, Swampscott MA, Wellesley Hills MA, East Weymouth MA, Accord MA, Hingham MA, Lynnfield MA, Weston MA, Reading MA, Westwood MA, Randolph MA, Burlington MA, Peabody MA, Babson Park MA, Wellesley MA, Hanscom Afb MA, Lincoln MA, Salem MA, Canton MA, Marblehead MA, South Weymouth MA, Norwood MA, Dover MA, Holbrook MA, Cohasset MA, Bedford MA, Pinehurst MA, Wilmington MA, Wayland MA, Danvers MA, North Reading MA, Natick MA, Nutting Lake MA, Stoughton MA, East Walpole MA, Avon MA, Billerica MA, Beverly MA, Hathorne MA, Middleton MA, Abington MA, Rockland MA, Medfield MA, North Scituate MA, Concord MA, Walpole MA, Sharon MA, Sherborn MA, Norwell MA, Hanover MA, Scituate MA, Brockton MA, Tewksbury MA, Framingham MA, Wenham MA, Carlisle MA, North Billerica MA, Sudbury MA, Whitman MA, Greenbush MA, Minot MA, Hamilton MA, South Hamilton MA, Millis MA, Topsfield MA, Andover MA, North Easton MA, South Walpole MA, Maynard MA, Prides Crossing MA, Manchester MA, Acton MA, Easton MA, Ashland MA, North Marshfield MA, Norfolk MA, Marshfield Hills MA, Village Of Nagog Wood MA, Boxford MA, Holliston MA, Chelmsford MA, Foxboro MA, South Easton MA, Hanson MA, North Andover MA, Lowell MA, West Bridgewater MA, East Bridgewater MA, Fayville MA, Medway MA, Essex MA, Lawrence MA, Pembroke MA, Stow MA, West Boxford MA, Mansfield MA, Elmwood MA, Southborough MA, Ipswich MA, Boxborough MA, Marshfield MA, Marlborough MA, Ocean Bluff MA, Humarock MA, Green Harbor MA, Wrentham MA, Westford MA, Bridgewater MA, Littleton MA, East Mansfield MA, Chartley MA, Franklin MA, Hudson MA, North Chelmsford MA, Dracut MA, Rowley MA, Georgetown MA, Hopkinton MA, Methuen MA, Halifax MA, Gloucester MA, Groveland MA, Plainville MA, Norton MA, Haverhill MA, Bryantville MA, Monponsett MA, Milford MA, Tyngsboro MA, Byfield MA, Duxbury MA, Bolton MA, Raynham MA, Brant Rock MA, Bellingham MA, Harvard MA, Westborough MA, Berlin MA, Raynham Center MA, Hopedale MA, Pelham NH, Plympton MA, Kingston MA, Attleboro Falls MA, North Attleboro MA, Woodville MA, Sheldonville MA, Still River MA, Ayer MA, Rockport MA, Newbury MA, Mendon MA, Upton MA, Groton MA, Dunstable MA, Attleboro MA, West Groton MA, Linwood MA, North Uxbridge MA, Blackstone MA, Albion RI, Cumberland RI, Hudson NH, Woonsocket RI, Nashua NH, Plymouth MA, Manville RI, Millville MA, Pepperell MA, Uxbridge MA, North Smithfield RI, Slatersville RI, Glendale RI, Hollis NH, Mapleville RI, 01432, 01450, 01451, 01460, 01463, 01467, 01470, 01471, 01472, 01503, 01504, 01525, 01529, 01538, 01568, 01569, 01580, 01581, 01582, 01701, 01702, 01703, 01704, 01705, 01718, 01719, 01720, 01721, 01730, 01731, 01740, 01741, 01742, 01745, 01746, 01747, 01748, 01749, 01752, 01754, 01756, 01757, 01760, 01770, 01772, 01773, 01775, 01776, 01778, 01784, 01801, 01803, 01805, 01806, 01807, 01808, 01810, 01812, 01813, 01815, 01821, 01822, 01824, 01826, 01827, 01830, 01831, 01832, 01833, 01834, 01835, 01840, 01841, 01842, 01843, 01844, 01845, 01850, 01851, 01852, 01853, 01854, 01862, 01863, 01864, 01865, 01866, 01867, 01876, 01879, 01880, 01885, 01886, 01887, 01888, 01889, 01890, 01899, 01901, 01902, 01903, 01904, 01905, 01906, 01907, 01908, 01910, 01915, 01921, 01922, 01923, 01929, 01930, 01931, 01936, 01937, 01938, 01940, 01944, 01945, 01949, 01951, 01960, 01961, 01965, 01966, 01969, 01970, 01971, 01982, 01983, 01984, 02018, 02019, 02020, 02021, 02025, 02026, 02027, 02030, 02031, 02032, 02035, 02038, 02040, 02041, 02043, 02044, 02045, 02047, 02048, 02050, 02051, 02052, 02053, 02054, 02055, 02056, 02059, 02060, 02061, 02062, 02065, 02066, 02067, 02070, 02071, 02072, 02081, 02090, 02093, 02101, 02102, 02103, 02104, 02105, 02106, 02107, 02108, 02109, 02110, 02111, 02112, 02113, 02114, 02115, 02116, 02117, 02118, 02119, 02120, 02121, 02122, 02123, 02124, 02125, 02126, 02127, 02128, 02129, 02130, 02131, 02132, 02133, 02134, 02135, 02136, 02137, 02138, 02139, 02140, 02141, 02142, 02143, 02144, 02145, 02148, 02149, 02150, 02151, 02152, 02153, 02155, 02156, 02163, 02169, 02170, 02171, 02176, 02180, 02184, 02185, 02186, 02187, 02188, 02189, 02190, 02191, 02196, 02199, 02201, 02203, 02204, 02205, 02206, 02207, 02208, 02209, 02210, 02211, 02212, 02215, 02216, 02217, 02222, 02228, 02238, 02239, 02241, 02266, 02269, 02283, 02284, 02293, 02295, 02297, 02301, 02302, 02303, 02304, 02305, 02322, 02324, 02325, 02327, 02331, 02332, 02333, 02334, 02337, 02338, 02339, 02340, 02341, 02343, 02350, 02351, 02356, 02357, 02359, 02361, 02362, 02364, 02367, 02368, 02370, 02375, 02379, 02382, 02420, 02421, 02445, 02446, 02447, 02451, 02452, 02453, 02454, 02455, 02456, 02457, 02458, 02459, 02460, 02461, 02462, 02464, 02465, 02466, 02467, 02468, 02471, 02472, 02474, 02475, 02476, 02477, 02478, 02479, 02481, 02482, 02492, 02493, 02494, 02495, 02703, 02712, 02760, 02761, 02762, 02763, 02766, 02767, 02768, 02802, 02826, 02838, 02839, 02864, 02876, 02895, 02896, 03049, 03051, 03060, 03061, 03062, 03063, 03064, 03076, 05501, 05544,