We are now living in the digital age, and you may think that having a copier in your office is no longer necessary. A lot of businesses have gone paperless, and you may be thinking of going to lease a copier too, and there is nothing wrong with it. In fact, it is a great way to store all of your documents because you can now do it through an online service that is less likely to lose a document while helping out the environment at the same time. It is easier to share and edit documents online because you do not have to scan them yourself manually.
However, being paperless might not be as beneficial as you may think. Even in this digital age, we are living in, copier leasing is still necessary for the success of a business. In order to have a multi-faceted business that is well-rounded, it is important that you continue to incorporate both online and printed materials in your business plans.
Just because you decided to go paperless does not mean that all businesses and customers are on board with it. Your business structure is different from other businesses, and the elimination of office printers may not work for them as it does for you. It looks great to be able to give your customers options as a business, like receiving their invoices through print or digital. Let them make the decision on how you can serve them better.
Also, there are instances that computers crash and they are reasons that we may never be able to prevent. In worst-case scenarios, your company's classified information and personal data, spreadsheets and documents can be lost permanently, and it can leave you scrambling.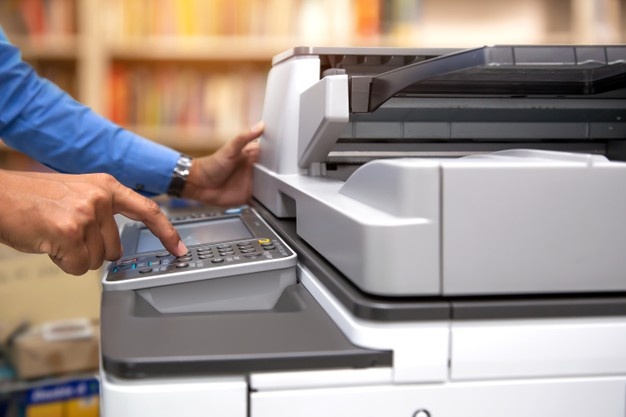 Another reason why having copier leasing in Boston is still the best option is that people feel a lot better if they have something to hold. This is true not just for customers but for employees as well. Depending on the kind of person that you are, it is a lot easier for some to work off of a document that they can touch and markup, up instead of having to look at it off of their screen. There is something to be said about being able to highlight and even handwrite notes on a document.
Being able to give your employees and customers the option to work off of a piece of paper, printed from your copier lease, could increase the work productivity in your office.
Plus there is a trend of purging all printed materials that used to make their way to our business and home mailboxes. Before the internet took off, our mailboxes were flooded with ads and mailers that we would skim over and then lose in the trash. It seems that we went from one extreme to another because from receiving too much mail, we are now down to not receiving mail at all. It feels good to get something in the mail, addressed to you, and this can be done if you have a copier.
Sending out coupons to your customers or even thank you letters is a great way to establish a relationship with them and to show your dedication to them. It makes them feel special and appreciated. Adding a short, personalized message can change your customer's perspective about your business. We may be living in the digital age, but there is still something magical about receiving papers, especially if they are personalized. This is why it is still necessary to have a copier in your office.
If you think buying a copier can hurt your capital, you can lease it instead. There are a lot of copier leasing companies that offer different types of copiers for amazing instalment plans.
If you plan to get copiers for your office in Boston, you can opt to buy copiers or lease copiers in Boston. We can give you the option to get the copier that you want. You can contact our local copier leasing services department in your location.
If your Location is around Boston, you may call us at (617) 221-7774, our personnel for copier leasing in Boston will assist you.   If you are also looking for copier repair services in Boston, you may contact our copier repair personnel at the same number.