Copiers are essential not only in every copier or printing business but mostly in offices and schools too. People use a copier to reproduce paper files and documents, whether for legal purposes and requirements or personal use. 
What is a copier?
A copier is a machine that can duplicate the same document printed on a piece of paper to another paper. Most people call it a copy machine or xerox machine. A copier is a fantastic machine, it is not limited to making copies of documents, but it can also duplicate an exact image from the source to another paper.
In most photocopying processes, copiers use laser technology where a light scans the document placed on a copier tray, and the toner will transfer the copied image to the paper. Copiers can make both coloured and mono output that depends on the person's photocopying preferences. If you're duplicating a word file, it is better to use a mono copier. If you're going to produce a document with photos, logos, and illustrations, it will be best if you use a colour photocopier. 
Uses of Copier
In the past, the copier machine had only limited functions: to copy the same document from one paper to another. But in today's generation, where there are many changes and improvements, copiers expanded their function. To explain it further, here's a list of the things a copier can do to help you.
1. Copying
A Xerox machine's basic and key task is to copy and transfer scanned documents from a source to paper. This is the cheapest and fastest way to multiply documents instead of printing one copy at a time.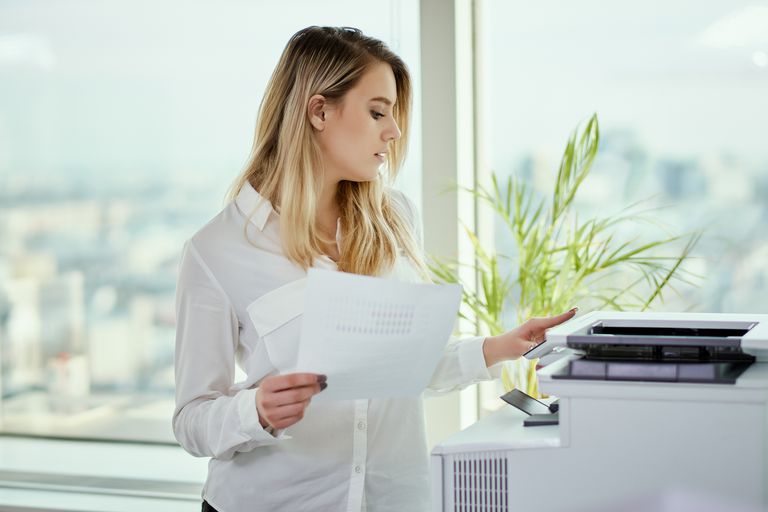 2. Scanning
In the past, people use a different machine to scan files and copy a document, which is a hassle and expensive. Using two devices for two different jobs can cost a lot, especially in terms of electricity bills as both use electricity. But thanks to innovation, copiers already have a scanning function. Scanning documents is just like copying documents, but instead of transferring them on paper, a scanning function only duplicates the data and stores it digitally on a computer. People scan documents if they still need to change something or edit something on that file before printing it on paper.
3. Resizing Documents
Another cool function of copiers is the reducing and enlarging feature. With photocopiers, you can easily reduce the size or enlarge the size of an image that you need to copy. You can also enlarge the text document to the extent you want and the font you prefer to make it more readable.
4. Printing
Nowadays, most people use a copier with 3-in-1 functionality, which is to copy, scan, and print. You can also print your files directly from your computer with a multifunctional copier rather than copying a file from a hard copy source. Using the printing features instead of a copying feature in a copier machine is better as it produces more quality output. But keep in mind that both modes consume the same amount of ink.
Conclusion:
Copiers are essential in every household and business as most people need to print and copy nowadays. If you have a small business, you need to print waybills and receipts or stickers for your packaging. If you're a student, you also need to print your projects and paperwork. When choosing a copier, make sure to buy one that can do multiple jobs. This way, you can save money rather than buy one machine that can only do one function. If you're considering buying one, our copier lease service in Boston offers quality and affordable copiers. Give us a call, and we will be pleased to help you.
If you plan to get copiers for your office in Boston, you can buy or lease copiers in Boston. We can give you the option to get the copier that you want.  You can contact our local copier leasing services department in your location.
If your Location is around Boston, you may call us at (617) 221-7774, our personnel for copier leasing in Boston will assist you.   If you are also looking for copier repair services in Boston, you may contact our copier repair personnel at the same number.